Some of My (Badass) Clients
The following list of people are some of my clients from both my 1:1 coaching and Inner Circle programs.
Check 'em out. Because they're awesome.
(Interested in being awesome also? Then let's work together.)
Shannon K.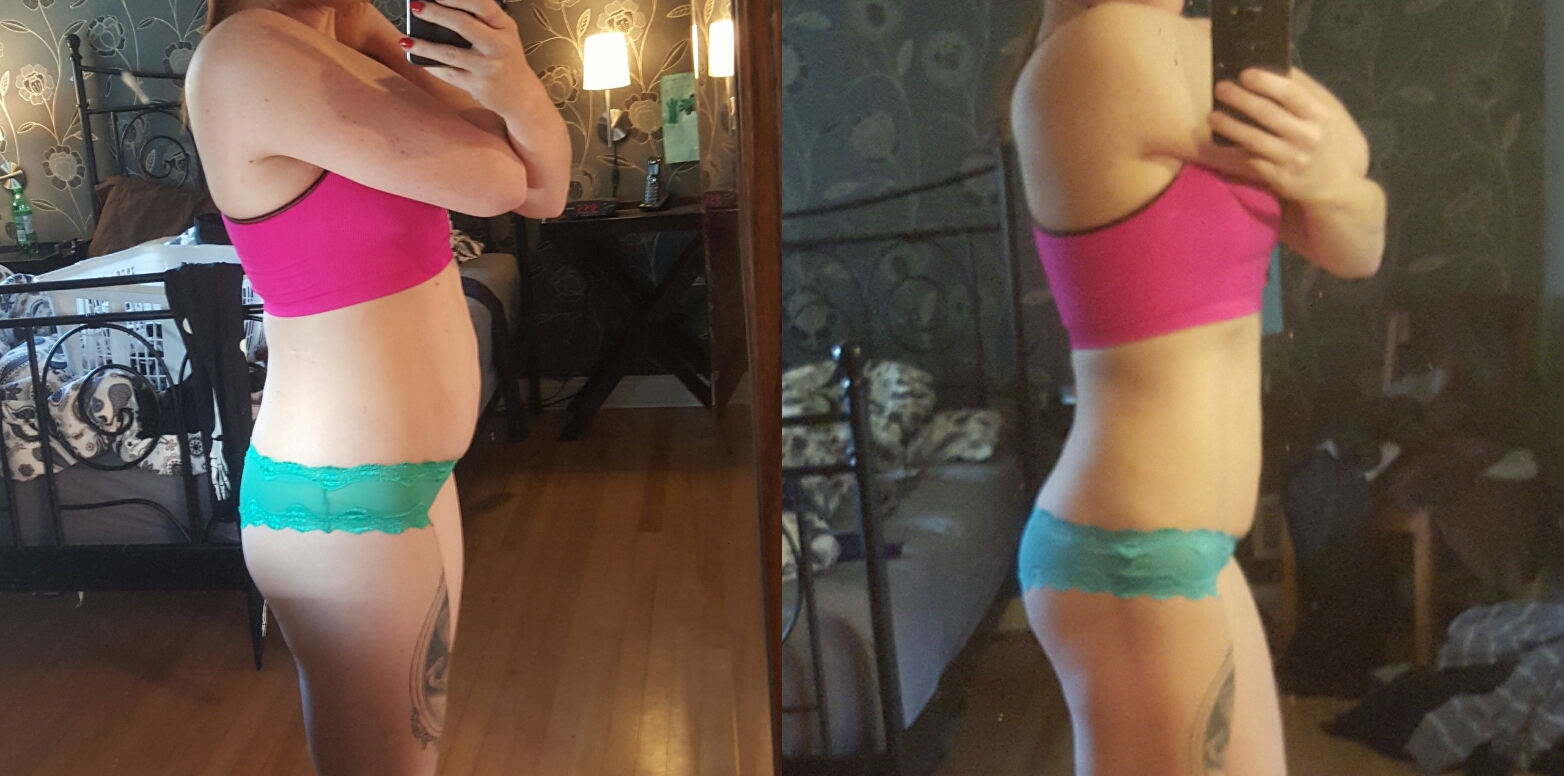 "No Nonsense Fat Loss Von's group coaching program has been exactly that, no nonsense. I love it. The workouts are super fun and I don't have to invest a ton of time to get the results I'm after.

As a busy mom of three and a business owner, I don't have much extra time to invest but I love the designs of each workout and feel like I'm getting so much out of them in such a doable amount of time. Slyvon is amazingly down to earth and I don't ever feel scolded or judged for slip ups. Other programs I've tried have lost my interest with boring same old work outs and boring same old food but I look forward to every new workout now and love having flexibility to change them up."
Brian G.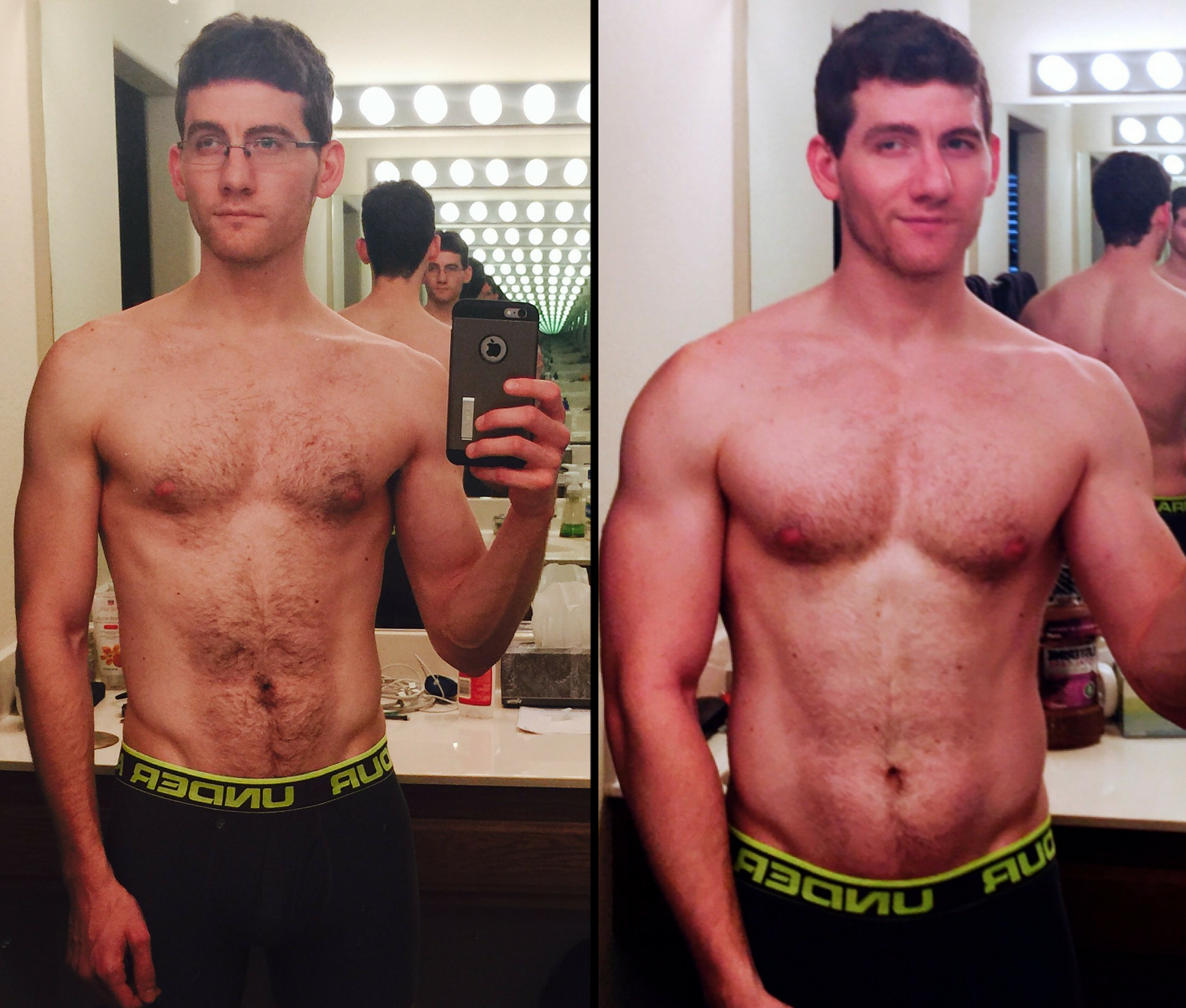 "I managed this transformation using almost exclusively the simple programs and tips that Sly gave me. Simplicity was key for me, since I had never set foot in a gym prior to 2015. In fact, I didn't even go to a gym for the first 5 months of my transformation. Instead, to accommodate my desire to start at home, Sly put me on an exercise program that helped me gain 10 pounds of muscle just using a pull-up bar, a backpack full of college textbooks, and my own body weight.

Once I finally got into the gym, Sly's recommended exercise routine incorporated enough variety and rest that I was able to adhere to the routine permanently, making slow but steady progress."
Catalin B.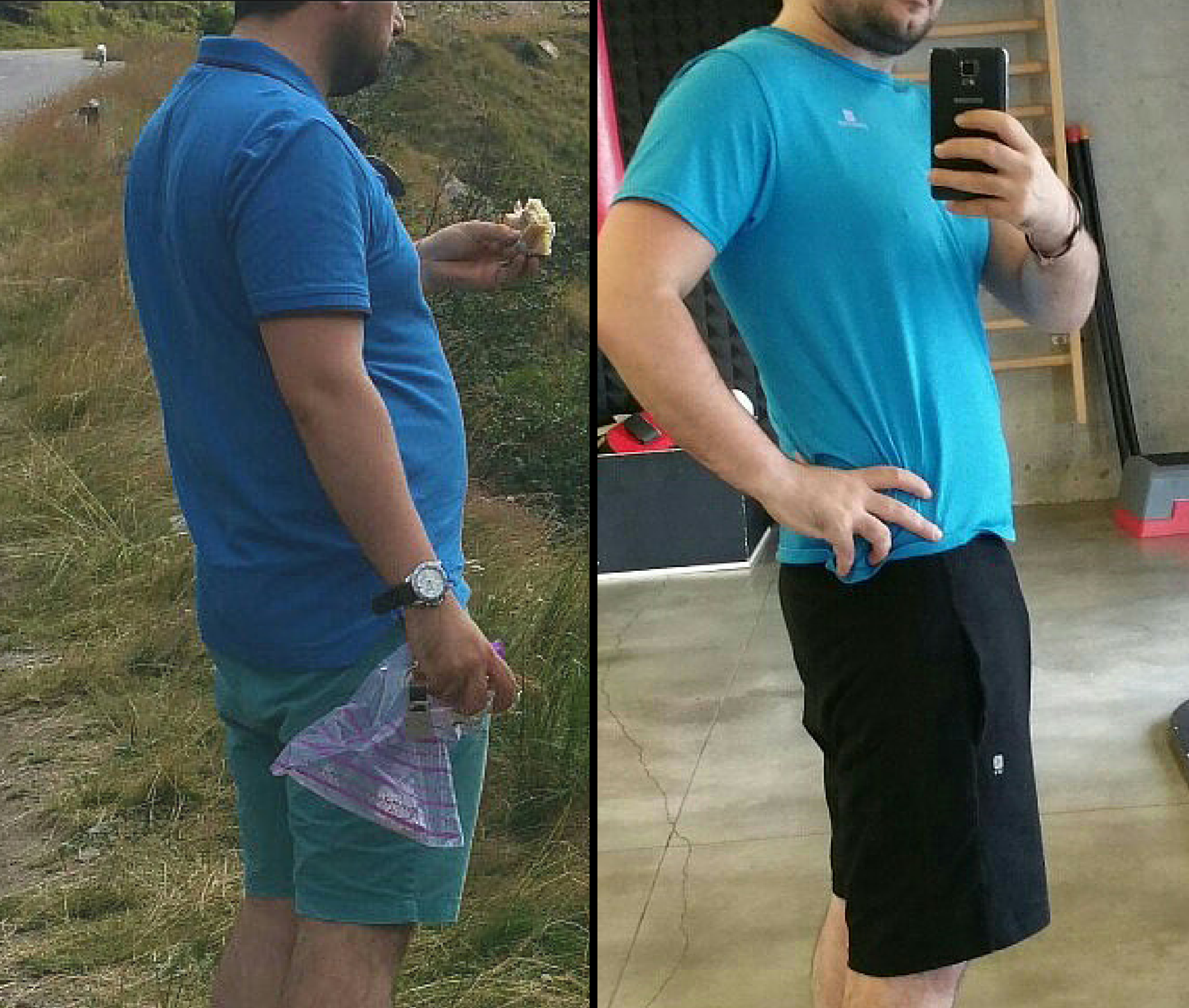 "My before weight: 85 kg . My after weight: 75.5 kg
My bodyfat before: 33%. After : 22%

I would say that I was always frustrated at my lack o progress over the years. I always looked at people who made transformations of their body a reality with envy. But I was also puzzled by HOW they did it. Some underwent surgery of their stomach. I couldn't understand or the life of me how a heathy human being can cut his stomach just to slim down. Others went trough restrictive diets like Dukan or vegan and looked pale and sick, albeit slim.

I knew it has to be other ways. I read a lot, trying to find answers. I tried and managed to go regularly to the gym but results just weren't there, even if my lifestyle was slowly improving. I joined Slyvon Blanco's program and I made a mental note to stick to it. Just stick to it and apply what I have read and learned. But be disciplined about it. For the first few months I felt good, but not great. I lost a couple of pounds but the results weren't "wow". What I did though was to stick to that mental note and not give up…

…Because my objective is not just to slim down or lose weight a lot. If I wanted just that I would had cut my stomach or locked myself in a room with a pitcher of water and a chunk of bread for two weeks and I would have lost all the weight that I wanted. But this was not my objective. My real goal is to be healthier and stronger. Lose weight while gaining stamina and strenght, not losing my muscles or my nutrients."
Liina K.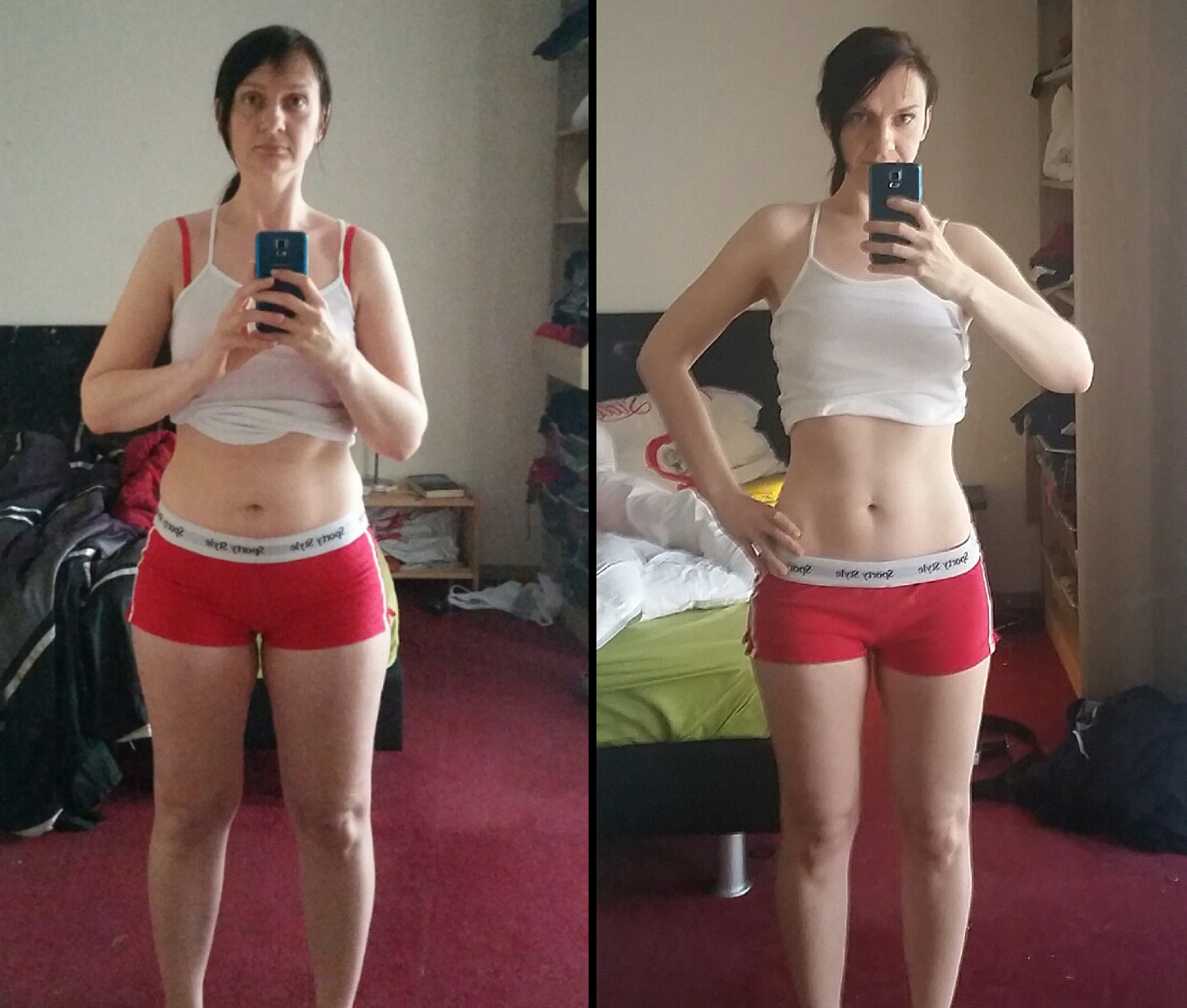 "Motivation gets you off your bum, discipline and determination are the key to change.

I joined Von's group fitness programme, looking for something that could turn my life around. I have tried a lot of approaches before, without too much success.

What Von and the group provided was the accountability and the group spirit where everyone is in it together. The 1-on-1 coaching has taken me to the next level – I now possess the discipline to move forward and I do not expect results overnight. I have all the freedom in regards to what I eat, without having to stress about being on a 'diet'. By committing and taking one step at a time I can now relax, enjoy the routine I've created and I have a badass trainer cheering me on even at the smallest successes.

You get all the tools you will ever need, what you do with them is up to you 🙂 "
Blaine K.

"Having Von as my trainer proved to be the best decision second to my initial interest into seeking a healthier lifestyle. As a singer/actor living in NYC I have a thousand things to accomplish every day, and reaching my fitness goals seemed like another obstacle on the list. However training with Von made those 'obstacles' become priorities."

Having him as a coach online I was able to find the time to get in amazing workouts while having my full days in the city. His commitment to my goals and consistency in follow ups were unwavering and made for motivated sessions."
Lorien K.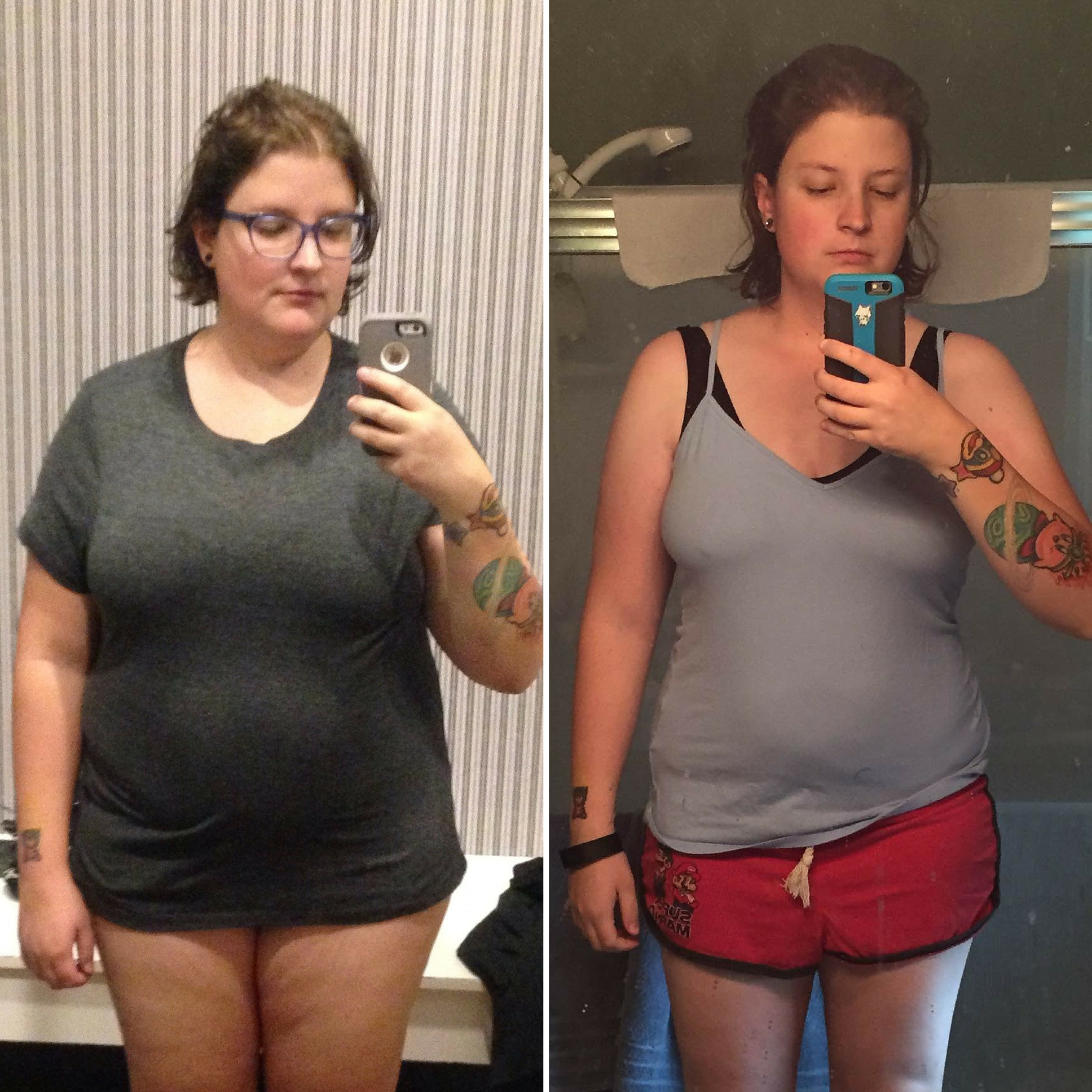 "Before I started with Von, I was the heaviest I've ever been. I was demoralized and had no motivation. After I had my second baby, I realized I had to do something. I could barely keep up with my daughter, and my son was shaping up to have more energy than I've ever seen.

Von has helped me change my eating habits and helped me get more active. The number one thing that was holding me back was not knowing where to start, what my body needs, or how to do exercises properly. Even being a total newbie, Von explained everything in a way that made total sense. It really shows how much he cares about his clients. Von is super patient, and talking to him is like talking to an old friend, and the emails he sends are always relevant, informative, and super motivational. I don't think I could've done it without him!

Since I started about 6 months ago, I have dropped 40+ pounds. More than that, I've become healthier. I've changed my life for the better so much, and I can't thank Von enough."
Bernadeth S.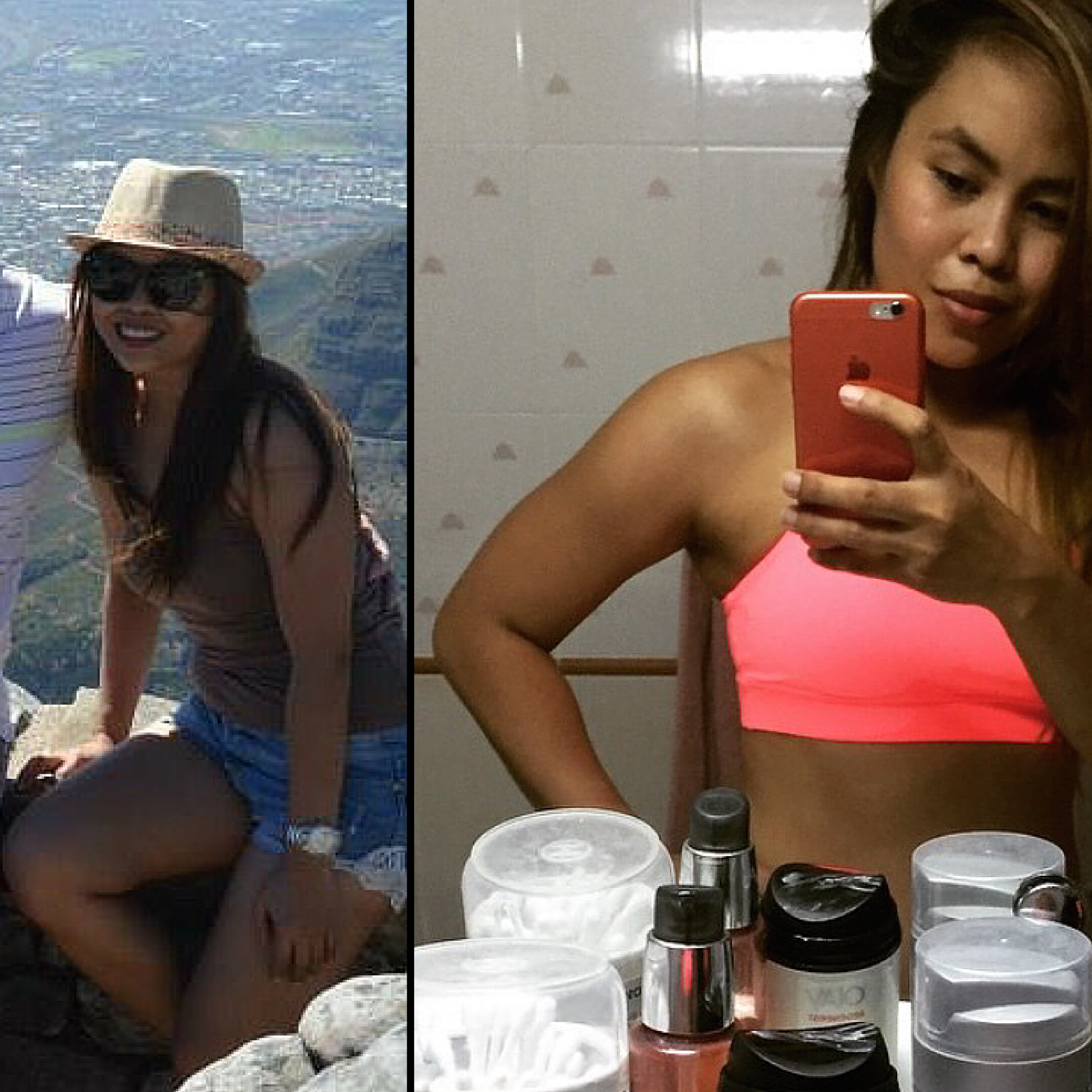 "All I really want is to get back on working out after stopping for 2 years, a workout program, be lean and shredded, I've been seeing lots of online coaching on social media sites, it got me interested but was reluctant to avail one until I found out about Coach Von. His no BS approach when it comes to fitness impressed me and the fact that I can still have my favorite food is great. You tell him what you want to achieve and he will help you with that.

Thanks Coach for the help on getting me back on track and in sharing your downright practical approach to fitness!"
Kyle B.

"First I'd just like to say Von is an awesome coach. Over the months we worked together Von taught me how to be flexible with dieting, how to structure a quality custom routine and inspired myself to become a coach.

Through following Von's routines I went from struggling to deadlift 185lbs with bad form to now deadlifitng 410 for reps with ease and great form. Benching 135lbs for 1 rep to 240lbs and squatting 155lbs up to 390lbs now.  Most importantly Von made sure I had fun and enjoyed my fitness journey."
Read more about Kyle's story here.
Dave F.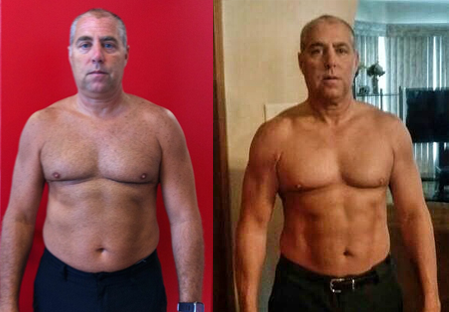 "I am writing this testimonial on behalf of Slyvon Blanco. As of writing this, I have now trained with Slyvon for 14 months and have gotten great results. Lost 12 pounds and 7% body fat so far and am finally able to say I have leaned out. I have received numerous compliments from family and friends.

I am in the best shape of my life. I will be 59 years old in 3 months and recently accomplished 50 straight push with no rest.

Working with Slyvon has been well worth it."
Carlos V.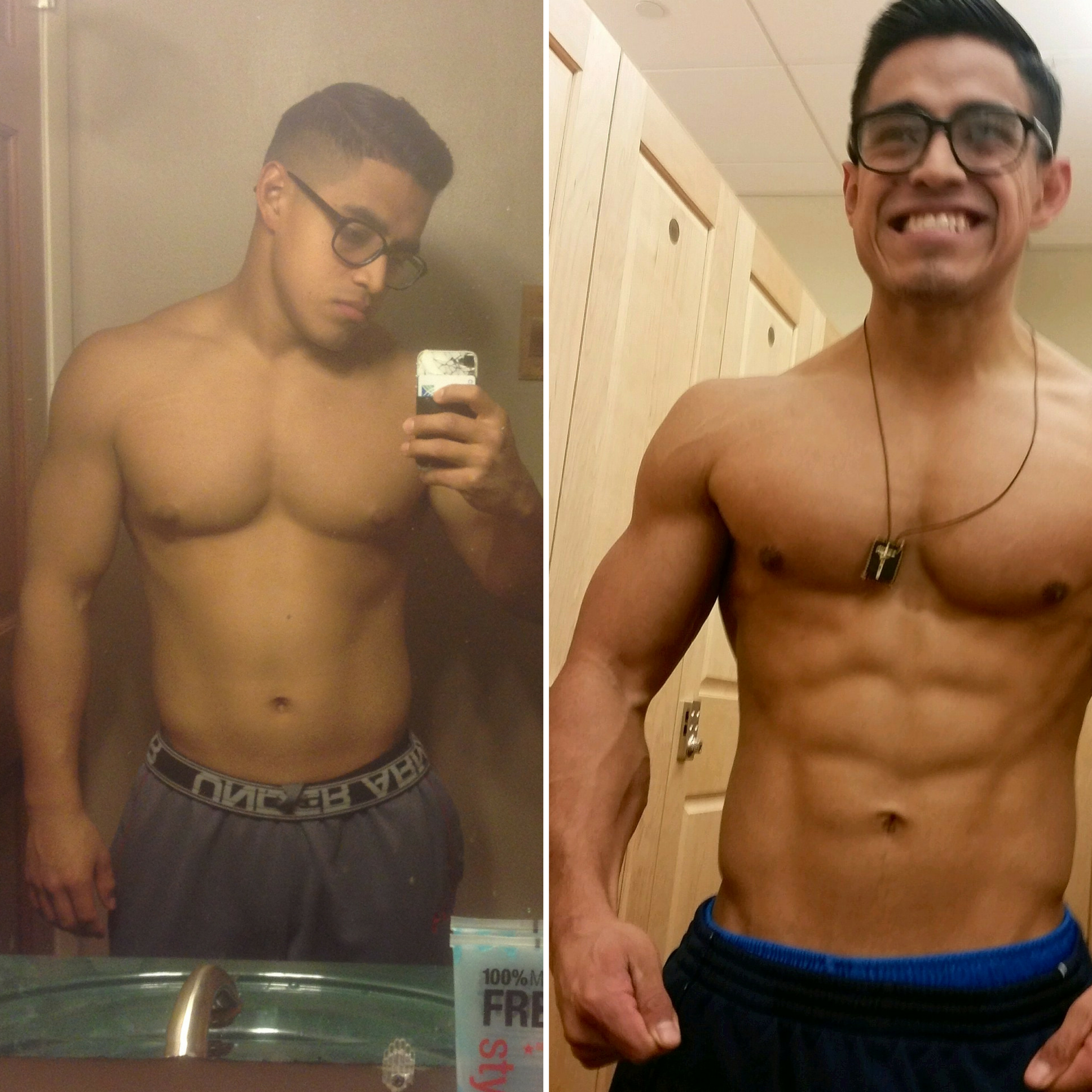 "I never realized how important having a coach could be. I found your work to be brilliant, wise, insightful and practical. Somehow revealing to my true self and our nature of being human. I truly enjoyed your help and admire your passion for growth. By far, this has been one of the best decisions I have ever made."
Andrew B.
[youtube width="480″ height="360″]https://www.youtube.com/watch?v=pJUUxur2WNE[/youtube]
"As a result of training with Von, I learned about structured workouts, different variations of training splits, exercises I never would have thought of doing, and how effective circuit training can be towards weight loss.

The most beneficial thing that I learned, however, was proper macro composition. The main struggle I had when it came to bodybuilding was nutrition. Von introduced me to intermittent fasting, which I now practice on a daily basis as well as the 'if it fits your macros', concept and flexible eating. I definitely would recommend Von as a trainer. His methods truly are a 'no-BS' approach to fitness. The workouts were not complex and were based off of a few main lifts (deadlifts, chin/pull ups, bench press, and squats). Instead of supplementing the workout routines with a diet plan, Von teaches his clients how to eat properly."
Kaitlyn B.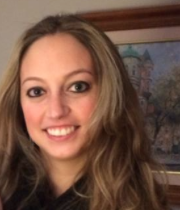 "One obstacle that initially prevented me from training is finding a trainer that will focus on your 'wants and needs'. I have been training with Von for awhile now and realized that I really do enjoy it because a lot of things that I am taught I can later do on my own. I have started seeing more results since training with him and am able to lift more than I have in the past and more than I thought I could."
Dexter C.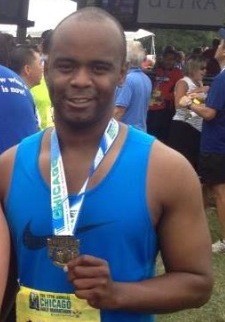 "Slyvon was my personal trainer for nine months and he has change my life for the better in my physical fitness. I've been in the U.S. Army for ten years and have never scored a perfect score on my Army Physical Fitness test. After working out with him he not only help me scored that perfect score, but he also help me set personal record in deadlifts and squats. I went from struggling to deadlift 185lbs to three reps of 315lb. My squats went from 145lbs to 225lbs."
Tony B.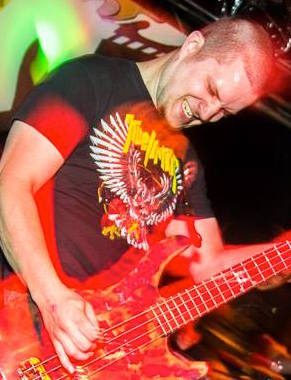 "I went into this expecting a diet plan and a step by step guide to how to live my life. The very first week I had a freakout about not having things together and being unable to do the workout because of a vacation and I had a meltdown with Von. He talked me off the ledge and helped me realize that this was not about a diet, or a step-by-step plan, but about a real lifestyle change. I'm really seeing differences. I find myself less and less satisfied with low quality food. I still love cheeseburgers, but Wendy's just doesn't cut it any more. This is progress!"